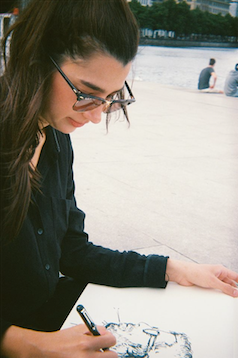 I am a Colombian illustrator, designer and visual storyteller based in Hamburg.
​​​​​​​

I work as an editor and digital designer for DER SPIEGEL and as a freelance designer, art director and illustrator for diverse clients including 

Penguin Random House, Gestalten Verlag, Bundesland Thüringen, Mare Magazin, HAW Hamburg, Fischer und Appelt, Ministerio de Cultura de Colombia, Prisa Ediciones, Instituto de Cultura y Patrimonio de Antioquia, among others. 
I also give Workshops on illustration, design, storytelling and content verification on social media.